Meet the Staff: Helen Eisert
As Integral Care's Housing Services expands, the Housing team is growing as well. Helen Eisert joined the Supported Housing team as a lead and helps ensure streamlined and efficient access to housing for our clients. Helen evaluates and develops existing and emerging resources for individuals experiencing homelessness or that are at-risk of becoming homeless. Helen has worked with individuals experiencing homelessness for over two decades in multiple capacities. Previously, she led programming at the University of Texas Health Science Center that worked to transition individuals with serious mental illness from institutions into the community. She also directed programs at Saint Louise House. In these two positions, she developed programming guided by the belief in people's unfailing capacity for change and the basic human right to have safe and decent housing.
Helen shared a little about her position, opportunities on the Supported Housing team, and what she enjoys most about working at Integral Care. Welcome to the team, Helen!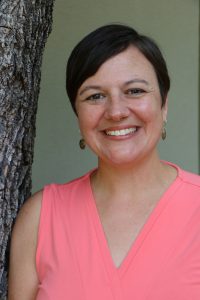 "Program development is an amazing opportunity to work both ends of the problem of homelessness and still stay hands-on with the day-to-day challenges people face in the transition out of homelessness.  I also have the opportunity to partner with passionate, creative staff at Integral Care and other agencies to work toward the common goal of ending homelessness in Austin.
Our local community is at a pivotal time in recognizing safe, decent housing as not only a basic human right, but essential to a healthy community.  We all suffer when one of us experiences homelessness.  Integral Care is on the frontlines with finding creative ways to support people in transitioning from homelessness to housing and prevent homelessness in the first place.  We have an amazing opportunity to leverage the wealth of expertise both staff and clients possess about how to best support people living with serious mental illness find and maintain housing and ultimately prevent and end homelessness.
The transition from homelessness to housing stability encompasses every aspect of a person's life.  A person can move from a place of suffering and fear living on the streets to thriving in ways they never imagined once they have a safe, stable place to call home.   Witnessing that each day and supporting the staff walking with people on that journey is a remarkable experience."