Meet the Staff: Lauren Dreyer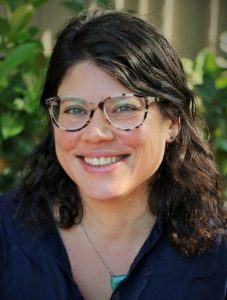 We recently met with Lauren Dreyer, Licensed Clinical Social Worker and Program Manager with the Healthy Community Collaborative.
Tell us about your role at Integral Care.
I am a Program Manager of the Collaborative Community Specialists (CCS) team within the Healthy Community Collaborative, and also manage a small team of housing specialists working with the Home Front permanent supportive housing partnership between Front Steps and Integral Care. The CCS team provides intake, counseling, peer support, SOAR, transition, and jail-based services to individuals with a history of homelessness, mental health issues, and co-occurring disorders. In addition, I teach Adult Mental Health First Aid and provide clinical supervision to social workers obtaining their clinical license.
What are some opportunities you see in your position?
Our team is innovative, and it is exciting to work with staff to further refine their roles in ways that best meet the needs of the team and the individuals with whom we work.
What do you enjoy most about your work?

I really enjoy the opportunities to work with different teams within Integral Care as well as other agencies throughout our community who have common goals of ending homelessness and helping people find their own path to recovery.
Tell us about an impactful experience you have had here.

It takes a team. I get motivated by how different team roles can work together to get fresh perspectives and new ideas to help people work towards their goals.
Is there anything else you'd like people to know?

I love to experiment with various baking methods and sharing these with my team when the creations turn out well (which happens less often than I would like)!