Newsletter – February 2019
PATH Partners with Watershed Protection on Encampment Cleanup Project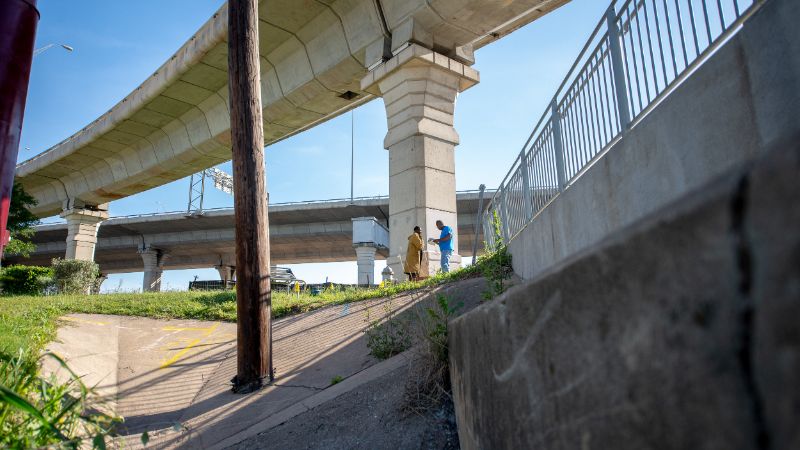 For individuals experiencing homelessness, living in an encampment can provide a sense of safety. However, when these camps spring up in Austin watersheds, they can present environmental risks ranging from obstruction of stormwater conveyance to water contamination to flooding. Historically, the city has responded to these issues by clearing debris when necessary, which only offers a temporary solution and can sometime mean individuals lose all their possession.

Now, the Watershed Protection Department (WPD), Austin Parks and Recreation, Austin Police Department, Austin Resource Recovery, EMS, Downtown Austin Community Court, and Integral Care are partnering to tackle encampment cleanups with a service-oriented approach. Through this collaborative effort, team members, including staff from Integral Care's Programs for Assistance in the Transition from Homelessness (PATH) and Homeless Outreach Street Team (HOST), will meet with individuals living at nine targeted "hot spots" to engage them in services, inform them about upcoming cleanups, and even educate them on the "Leave No Trace" principles.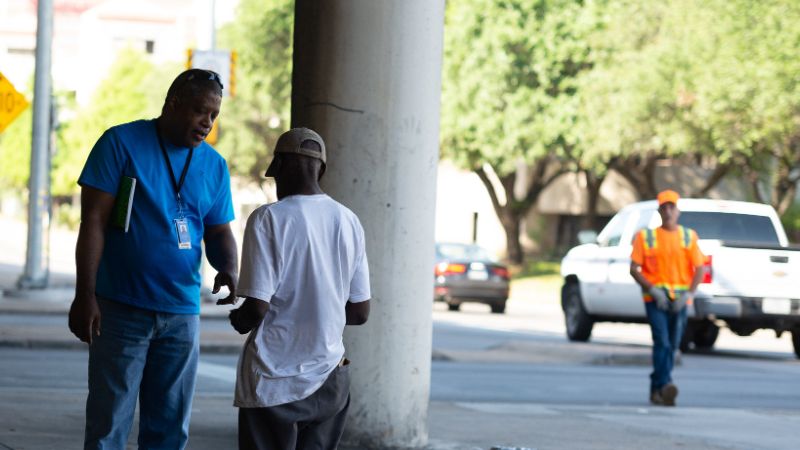 Campsites that pose a high level of risk to public health and environmental safety will be prioritized. Individuals who live in immediate need areas (i.e. locations with the highest risk to health and safety) will receive a 72-hour notice prior to cleanups. Integral Care and other partners will connect them with emergency shelter, health care, and ongoing support. At medium priority sites, individuals will have 30 days' notice – low priority sites will offer 90 days' notice before cleanups.

WPD has contracted with a company to clean up the sites on a monthly or quarterly basis, depending on the need of each location. In addition to regular cleanups, the department also will provide cleanup materials, including trash bins and drawstring bags, to individuals residing in these camps. By offering these materials and teaching basic principles of Leave No Trace, the department will give this community the resources to maintain their campsites and increase health and safety at the location.

"We're happy to be part of this solution," said David Gomez, PATH Project Manager. Most of all, he applauds that the effort will allow many people to remain in their encampments. Before this new program, individuals often would be forced to leave their campsites during cleanups, making it difficult for teams like PATH and HOST to find them again. "Now we know where they are and we can continue to help them."

Read more about the WPD cleanup project.
Before our official grand opening of Terrace at Oak Springs, we invite you to take a sneak peek at our newest permanent supportive housing community. Join an upcoming hard hat tour!

Tours are currently scheduled for Thursday, March 14 and Thursday, April 11. They will be held light rain or shine. Attendees should plan to wear comfortable attire and closed-toe shoes, as we will be walking through an active construction site. Integral Care will provide hard hats.

To sign up for a tour or learn more, please visit our website.
Donate the Comforts of Home with COCObundle

Give the Gift of a New Beginning. Homelessness means surviving with the bare minimum. When individuals transition from the streets to housing, they often bring only what fits in a backpack—not the kitchen utensils, cookware, linens, or cleaning supplies that make a house into a home.

By purchasing a bundle of household essentials through our partners at COCObundle, you can help create a home for a future resident of Terrace at Oak Springs. Visit the Integral Care campaign on the COCObundle website to select a bundle before move-in day.