Newsletter – November 2018
Introducing Terrace at Oak Springs
As 2018 comes to a close, we are excited to announce a new beginning for Integral Care's latest housing community. In an effort to create a supportive environment for our future residents, our Board of Trustees renamed Housing First Oak Springs to Terrace at Oak Springs. While its name has changed to reduce stigma, this apartment community will maintain the Housing First principles – providing permanent supportive housing to individuals experiencing homelessness in our community. In less than six months, Terrace at Oak Springs will open its doors to new residents, giving them a home and a strong foundation for well-being.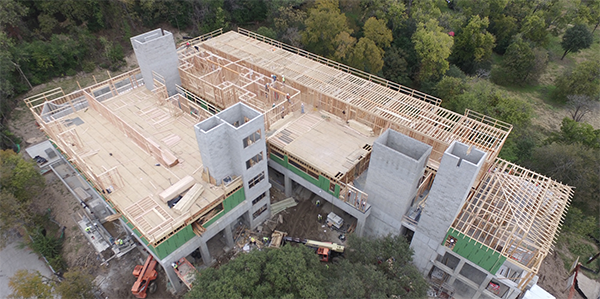 Seton Healthcare Family to Launch South Austin Navigation Center
Individuals experiencing homelessness often face significant barriers to receiving primary and mental health care – frequently related to transportation and coordination of services. In an effort to improve health care access for these individuals in the Austin area, the Seton Healthcare Family generously offered space in South Austin to allow community partners to come together to deliver healthcare and navigation services.

At the new Navigation Center, Integral Care and CommUnityCare will partner to provide integrated behavioral and primary health care services. With both agencies offering their services at one location, individuals will have the opportunity to meet with Integral Care and CommUnityCare providers at the same time, addressing whole health needs, as well as eliminating the need to arrange transportation and coordinate services. In addition to onsite care, Integral Care staff will be available at the Navigation Center to assist with outreach and engagement, intake into behavioral health services, and supports that help individuals secure and maintain housing.



We are proud to collaborate with Seton Healthcare Family and CommUnityCare on this exciting new initiative. As the Navigation Center is still a work in progress, we will share updates as this project progresses.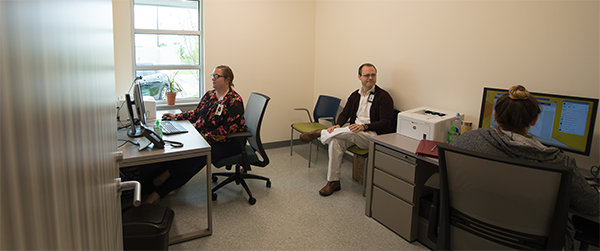 Austin Police Department Joins December Town Hall Meeting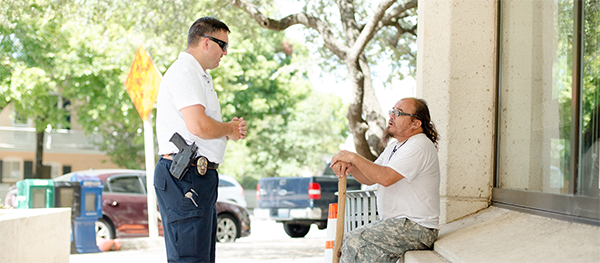 On November 8, we kicked off a series of Town Hall meetings to discuss Terrace at Oak Springs, the Housing First philosophy, and how the new property fits into the neighborhood. Now through August, Integral Care staff will continue to meet with our future neighbors on a monthly basis to provide additional information and answer questions about our newest housing community.

Our next Town Hall meeting is scheduled for December 13, 2018 from 6:00 – 7:00 pm at the Willie Mae Kirk Branch Library (3101 Oak Springs Drive). This month, we're pleased to have three officers from the Austin Police Department join us to share more about how our organizations work together, as well as how APD will ensure safety and security in the neighborhood.

For more information on upcoming Town Hall meetings, please contact outreach@integralcare.org